Singapore has adopted a relatively neutral approach regarding the operations of crypto firms until 2022. This policy and the contribution of significant financial actors such as DBS Bank enabled Singapore to become a 'crypto hub' for the industry.1The strictly conservative manner adopted in China has also led Singapore to be one of the best options for crypto firms.2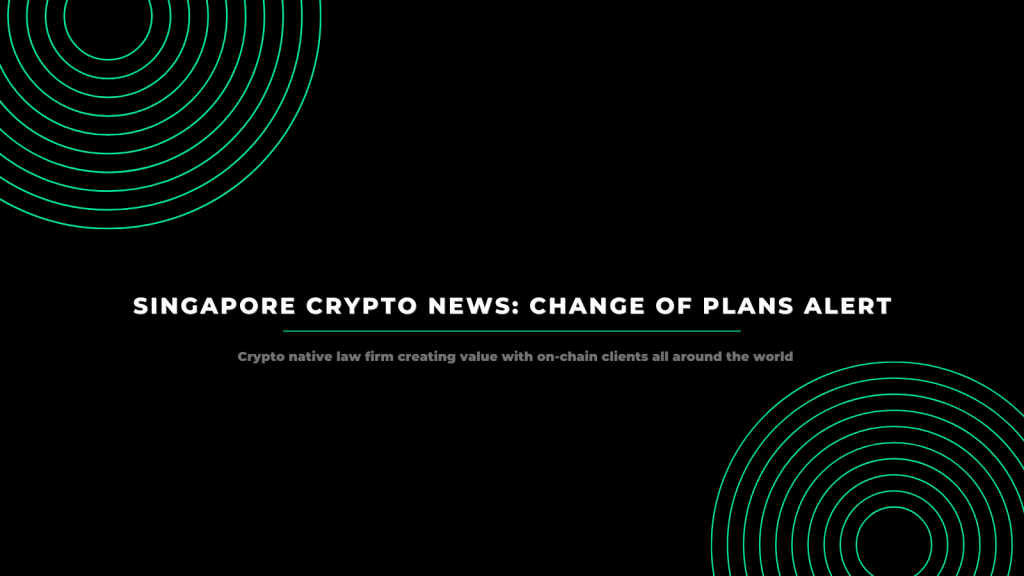 However, this situation started to change at the beginning of 2022, and as 2022 proceeds, Singapore has begun to regulate crypto-related issues strictly. In January 2022, the Monetary Authority of Singapore ("MAS"), which is both the financial authority and central bank of Singapore,3 presented guidelines for cryptocurrency operators. Due to their "risky nature," these guidelines mainly restrict them from advertising or promoting their offerings to the public except through their websites, social media accounts, and mobile applications. This specific restriction was the first signal of upcoming regulations, and Singapore widened the scope later.
DBS Bank, one of the largest consumer banks in Singapore, has declared that it will employ a crypto-trading plan for retail customers. Recently, DBS Bank has announced that it will not go ahead with the crypto trading plan for retail customers in contrast to its objectives in February due to the latest alerts of potential regulations.4
What has happened? Is Singapore Still a Crypto Hub?
On April 5, 2022, Singapore passed a law that will be added to Financial Services and Markets Bill to tighten the rules for crypto-providers. The key takeaways from the newly passed law can be summarized in two points:
1) The act grants more extraordinary powers to MAS. For example, with the enactment of the new law, MAS can prohibit individuals who are deemed to be unfit from performing critical roles in the financial industry.5
2) The act foresees a higher maximum penalty for the companies who have been under cyber-attacks or whose services have been disrupted.6 The upper limit, for example, that will be imposed under such circumstances has become S$ 1 million ($ 737,050).7
Singapore-based actors that operate locally are already regulated, but the ones who are based in Singapore while they are operating overseas are recently included under scrutiny.8 According to the new law, the actors operating overseas also will be required to get licenses in Singapore. Prior to that, these firms were not regulated for anti-money laundering ("AML") and countering the financing of terrorism ("CFT").9 The current licensing requirements will impose new burdens on the companies, and these firms will also be subject to local AML and CFT requirements.10
Singapore's crypto hub image does not only fade due to the new law, but the possible arbitrary implementation of the laws also damages Singapore's image. The licensing procedure of MAS takes a relatively long time, creating more ambiguity for crypto firms. For example, it is known that there have been 500 applications, and 170 of those applications aim to provide digital payment token services; and till now, it is known that 4 licenses have been granted.11 Due to MAS's lengthy and thorough due diligence, some of the crypto firms like Tokenize are operating under exemption status to maintain their business in the territory until they obtain a license.12
Possible effects of this arbitrary exemption application, the amount of burden and ambiguity created on the crypto firms could make Singapore much less friendly now and distant from being an innovation hub. Consequently, Binance, a crypto giant, has withdrawn its license applications. Although Binance has argued that it was a commercial decision for them,13 this strategy cannot be disregarded within the context of the new law.
As a matter of fact, Singapore is not alone in these new adjustments; Thailand, Indonesia, and China have also taken restrictive measures toward cryptocurrencies.14 However, the interventions appear softer and more supportive in Singapore when compared to other neighboring countries since other interventions are generally banned.15
On the other hand, some argue that this change of plans regarding the recent regulatory actions enhances the credibility of the firms that operate in Singapore, which eventually can clear the reputation of the crypto industry.16 Similarly, it is interesting to note that, after the enactment of the new law, the value of Bitcoin has observed a rising pattern.17
What's Next?
Although some consider Parliament's this move as a backsliding, some found it progressive for the industry's image.18 While we will observe future implications on the crypto industry day by day, the latest affairs seem to add another question mark to the minds of the industry actors and create a need for the reexamination of the cost-benefit analysis.
---